Jazz für Alle is a non-profit association devoted to supporting jazz music. As such, they host regular concerts, mostly focused on traditional dixieland / blues / swing music.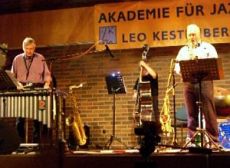 We currently have no events scheduled for Jazz für Alle. Please check out their website to see if there's anything we might have missed.
We don't know about any regular jam sessions at Jazz für Alle.
No tripadvisor review yet.