Cafe Lyrik is a tiny place in Prenzlauer Berg. Despite not even having a proper stage, the place is very well liked by its regular customers. Don't expect the most polished performance, but rather a very intimate atmosphere with very enthusiastic performers.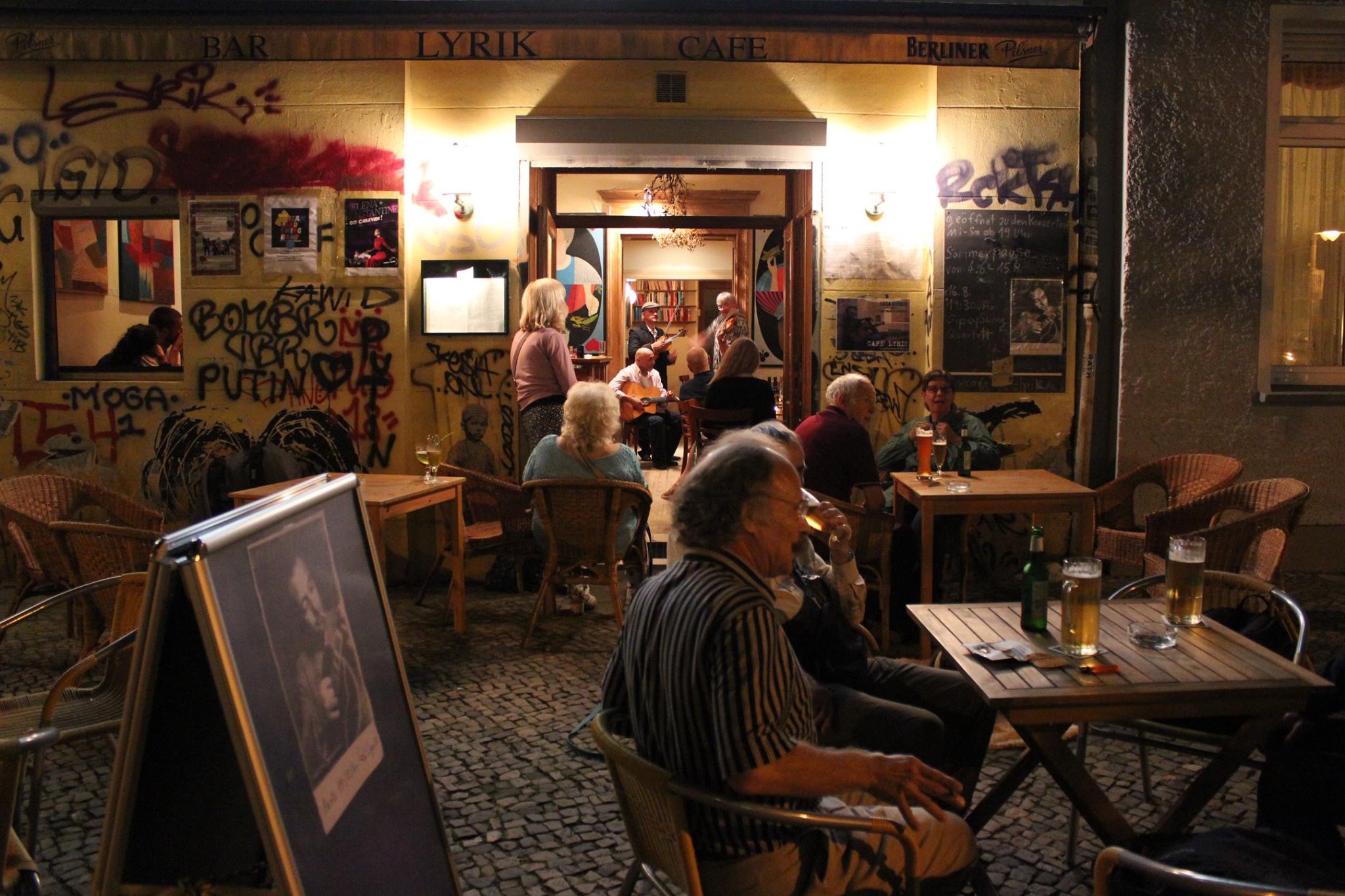 We currently have no events scheduled for Cafe Lyrik. Please check out their website to see if there's anything we might have missed.
We don't know about any regular jam sessions at Cafe Lyrik.